April 29th 2015 Posted at Uncategorized
Comments Off on Google Glass Partner, CrowdOptic, Granted U.S. Patent 9,020,832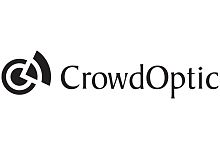 Silicon Valley, CA (PRWEB) April 09, 2015
CrowdOptic, the Google Glass partner that allows wearers to broadcast live video feeds in real time, has announced today that they have been awarded U.S. Patent 9,020,832.
This new patent further supports their core patent, U.S. Patent No. 8,527,340, which enables real-time augmented reality applications including focused based search, momentum-based advertising, and focal clustering, CrowdOptic's unique algorithm that automatically chooses the best of multiple wearable glass video streams based on movement and quality.
"This patent further confirms what I and my team have always known, that CrowdOptic is doing something novel in the augmented reality space," said Jon Fisher, CrowdOptic CEO. "CrowdOptic's technology has been adopted by enterprises across the board, putting Google Glass in professional sports stadiums, ambulances, operating rooms and Ivy League classrooms," he continued. "Glass is the future of wearables, and we are leading the way."
In addition to newly awarded U.S. Patent 9,020,832, CrowdOptic's technology is also currently protected by U.S. Patent 8,527,340, Australia Patent No. 2012225536, Japan Patent No. 2013-557831, Korea Patent No. 10-1383238, Canadian Patent No. 2,829,597, plus five U.S. and five international patents pending, some of which have been allowed.
About CrowdOptic

CrowdOptic is the Google Glass software that allows wearers to broadcast live video feeds in real time to any mobile device. The innovative technology is used worldwide by leading enterprises in the sports, entertainment, security, and medical industries. CrowdOptic uses real-time sensor data from electronic devices and its own patented CrowdOptic algorithms to identify and track where devices are aimed (focus) and to identify groups of people with the same focus (clusters). CrowdOptic technology, which includes sensor data smoothing, EXIF data mining and focal analytics, is instantly deployable in a range of mobile applications and technology environments to enhance broadcasting, security, social media sharing, and advertising. CrowdOptic.com
Both comments and pings are currently closed.