April 9th 2015 Posted at Uncategorized
Comments Off on ORTEC Announces 111% FY 2014 Year-Over-Year Revenue Growth Hosts OPTIMUS 2015 Predict. Optimize. Grow.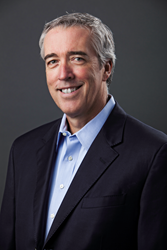 Atlanta, GA (PRWEB) March 24, 2015
A privately held global supply chain software provider, ORTEC, today announced year-over year revenue growth of 111% thanks to new business wins in North America and Europe as well as in new markets where growth is really surging, Australia, China, Brazil and Mexico. ORTEC is hosting its annual conference, OPTIMUS 2015 Predict. Optimize. Grow., at the Intercontinental Hotel in Buckhead. Some of the world's leading authorities on operations research, supply chain logistics optimization and corporate transformation will speak at the conference. ORTEC is the world's leading provider of truck routing and load building software.
"According to Gartner, growth, and specifically finding new growth opportunities within data analytics, is the #1 priority for CEOs today," stated Jeff Wilson, ORTEC's President. "ORTEC's Predictive Commerce Platform helps companies use predictive analytics to manage their mountain of data and to drive more predictable and profitable growth."
Announces Retail and Consumer Goods Research Results

In partnership with industry analyst and Supply Chain Insights CEO Lora Cecere, ORTEC fielded research to determine emerging supply chain industry trends. Key findings included:

1. Most exciting business models for supply chains are new forms of analytics and opportunities in last mile delivery

2. Most exciting demand technologies are continuous planning/forecasting and flowcasting

3. Top barriers to e-Commerce effectiveness are related to perpetual inventory signals, organization alignment and supply chain visibility
ORTEC Partners Gather at OPTIMUS 2015

ORTEC is also pleased to welcome several partners who are demonstrating new technologies including: ToolsGroup, Greenmile, AIMMS, CADEC, and the Georgia Center of Innovation for Logistics. The OPTIMUS 2015 app was created by ORTEC sister company Living Data. Living Data is an umbrella company of several organizations specializing in media and data mining.
About ORTEC

ORTEC is a leading provider of predictive commerce and optimization solutions and services. ORTEC optimization software results in optimized fleet routing and dispatch, vehicle and pallet loading, workforce scheduling, delivery forecasting, logistics network planning and warehouse control. ORTEC offers stand-alone, custom-made and SAP® certified and embedded solutions, supported by strategic partnerships. The recipient of the 2012 Franz Edelman Award for Operations Research Excellence, ORTEC has recently won awards from CIO Review, Computerworld, Supply Chain Brain, Consumer Goods Technology and GBC Health. ORTEC has over 1,750 customers worldwide, 700 employees and offices in Europe, North America, South America and the Pacific Region.
Related Data Mining Press Releases